How to Identify Fake Bullion Sellers
They say the best way to identify a fake gold piece is to see if it turns your skin green. While this is true for a piece that you already own, there are ways to identify fake gold before you make the purchase. There are subtle differences between a counterfeit 1-ounce gold bullion buffalo bar and the real thing. Buying from a bullion dealer you trust is the first step. Bullion dealers are supposed to inspect every piece for authenticity before making a transaction. This helps to weed out the fakes. However, if you're worried about the honesty of the seller, here are a few steps to identify the real from the fake before buying a 1-ounce gold bullion buffalo bar.
Weight
When you head to a bullion dealer, be sure to bring a digital scale with you. That way you can know for sure the scale is accurate. Pure 24-karat gold ounces will feel dense and heavy in your hand. When placed on the scale, they will weigh precisely one troy ounce (31.1 grams). Some instances, such as the American Gold Eagle coin, will weigh more than one troy ounce due to the protective alloys added for strength.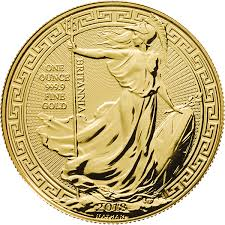 Diameter and Thickness
Diameter and thickness are especially useful in inspecting government-minted bullion. Always be sure to look up the standard dimensions of the coins or bullion bars you wish to buy. Use reliable sources like official mint sites. These dimensions can help identify fake bullion.
Red Flags
There are a variety of red flags that consumers should be aware of. For example, bars that are too light or too large will stand out at fraudulent. The appearance will also reveal signs. The presentation shouldn't be grainy or mottled, and no imperfect lettering should be present. Don't be afraid to bring a magnet either. Real gold will not react to a magnet's pull.
It's human nature to want to believe the best in people, but there are always people out there who want to take advantage of that fact. The best way to identify a fake 1-ounce gold bullion buffalo bar and other bullion products is to be prepared. Keep an eye out for the weight, thickness, diameter, and other red flags. For a trusted bullion dealer in your area, contact Boston Bullion at 781-710-8419 or visit us online.