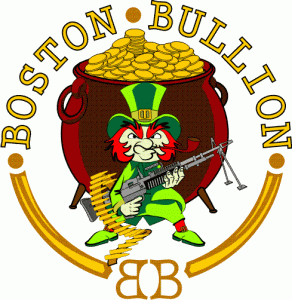 Boston Bullion was founded in 2006. The business grew out of a personal financial interest in Gold and Silver by the founder of the company Kenneth Murphy. From early on in his own investing he became more immersed in learning about the history of Gold and Silver and its importance in the U.S. monetary system.
Ken found that the more you discover about precious metals the greater your desire to own them becomes. From there he began to inform family and friends about its intrinsic value and undervalued price.
At Boston Bullion we have taken the position of providing investment grade bullion to as many Americans as possible. Countries around the world are acquiring gold at unprecedented levels while many in the US have been slower to embrace golds wealth preservation. However, in recent years the American citizen are taking notice.
Boston Bullion strives to be the most trustworthy and reputable establishment in the United States with the best selection and lowest prices possible. We want to make investing in precious metals as convenient, safe and easy as possible. We look forward to earning your business every day.